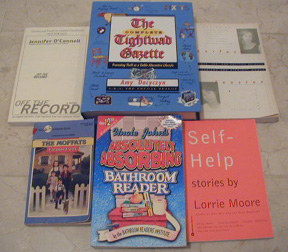 Tightwad was $2 (I gave my individual volumes to a friend.) Surface Tension, Self-Help (I love Lorrie Moore!) and the Bathroom Reader (my second...) were 75 cents. Off the Record (Read about it here) and The Moffats were about 37 cents each.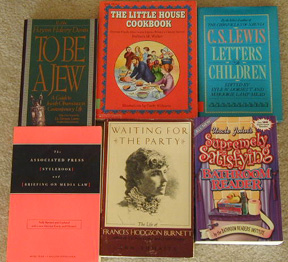 The Little House cookbook and the CS Lewis book were 50 cents each. Everything else was 75 cents each (including my third Bathroom Reader).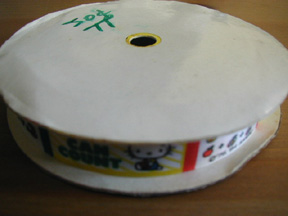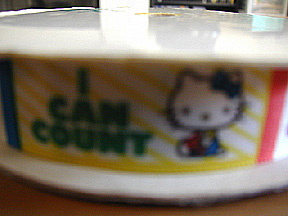 Vintage Hello Kitty ribbon, 50 cents.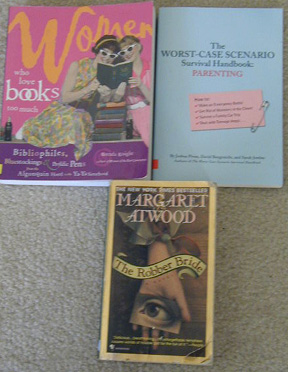 Robber Bride was 37 cents, the other two were 75 cents (and how could I resist a book called Women Who Love Books Too Much...? :) )

Thrifted birthday presents from a friend: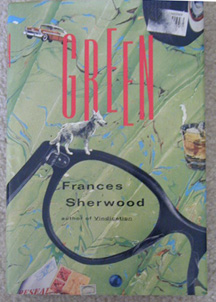 10 cents - she went back and got it for me after I didn't buy it at the 10 cent book sale a week before.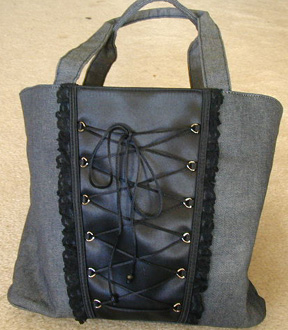 Everything she gave me was in this Victoria's Secret bag.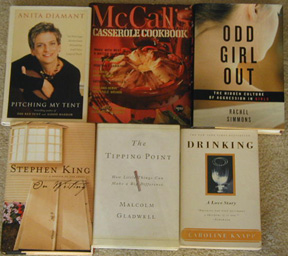 All books in perfect condition! Many things I'd been particularly searching for.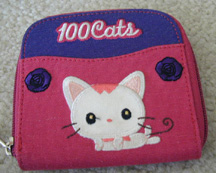 Just a cute little wallet.

And the icing on the (pun-intended) cake...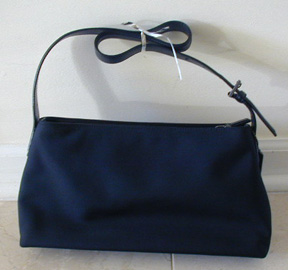 A Coach purse! AND as far as we can tell, it's real! Check out other pictures I took of the details that I believe prove it is real (though I plan to do a bit more research - real or not, it's very cute). She told me she paid $2.60 for it!

She also said "I spent about $14 on your birthday. If I hadn't found anything, I would have gone to Borders and bought you one book." THIS is why thrifting friends make great friends!!!

Go back?