August 31, 2005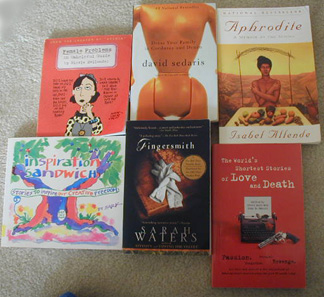 75 cents each.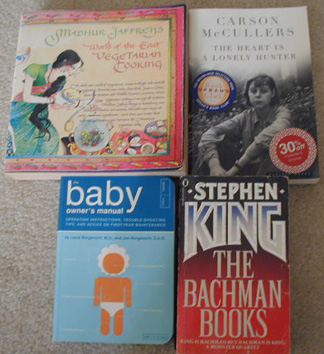 75 cents each. (I think the Madhur Jaffrey book was supposed to be $1.50, but the woman looked at me confused and then undercharged me. Yay!)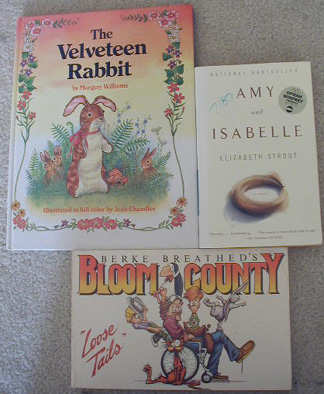 25 cents each.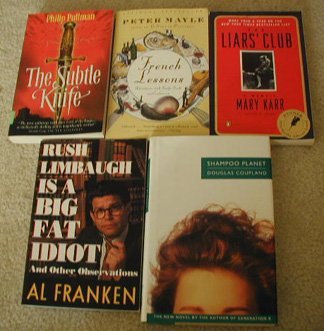 All were half price - all the paperbacks were 35 cents and the hardback was $1.

All clothing from the monthly Value Village half-price-clothing sale!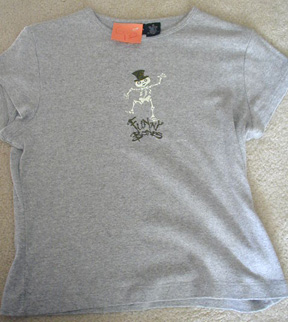 65 cents. The skeleton glows! (I think this is a Target shirt.)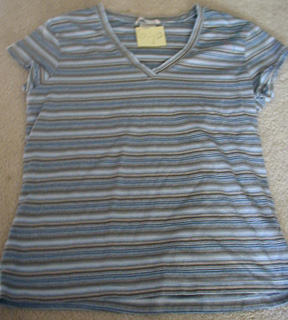 Cute Old Navy shirt - $1.15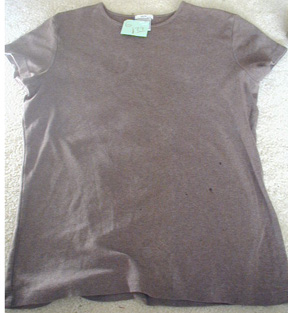 Another Old Navy shirt - 65 cents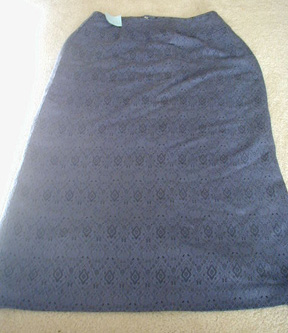 Impossible to photograph J. Jill perfect condition blue-ish skirt.$1.65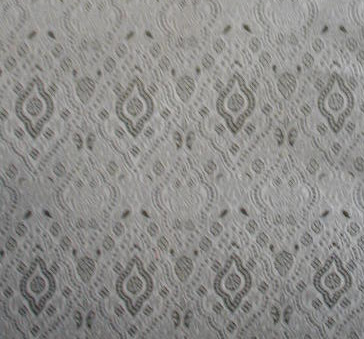 Detail of the skirt's pattern.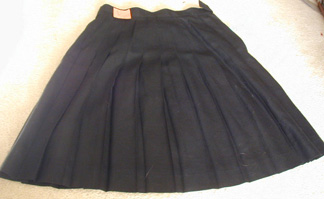 Talbots pleated black skirt. Perfect condition. $1.65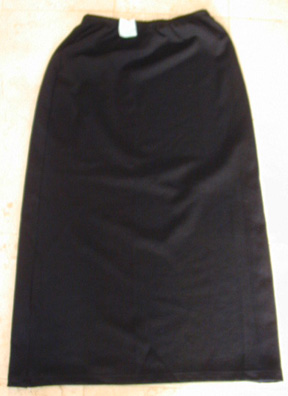 Basic long black skirt. $1.65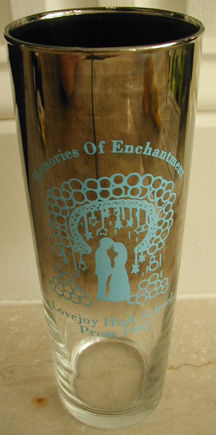 Another prom glass for my collection. 50 cents.

Not pictured: 1998 Interweave Knits issue, 25 cents.

Go back?