August 25, 2005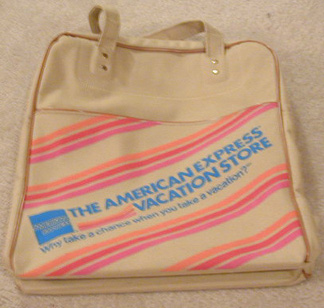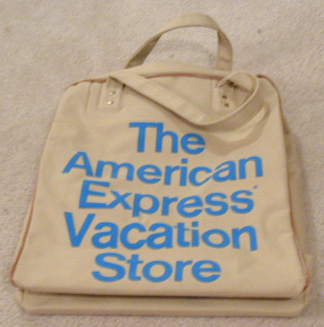 Old airport bag. 50 cents.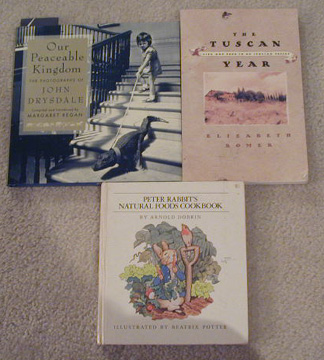 $1 each.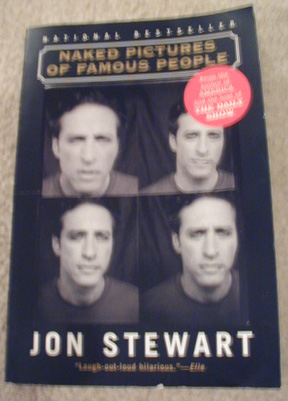 50 cents (blurry image may be updated later)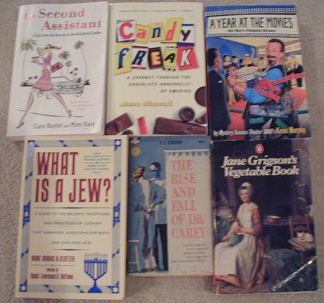 75 cents each, except the Vegetable Book, which was half-price, so approx. 35 cents.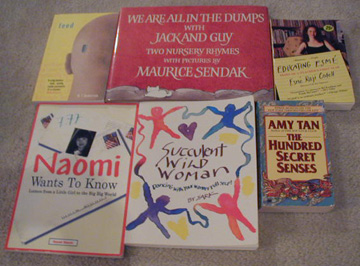 All these books were presents from my thrifting friend Amy. The Naomi book was 25 cents, everything else was 50 cents
except possibly the Amy Tan and SARK books, which were either 75 cents or $1.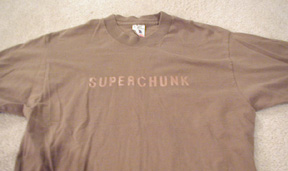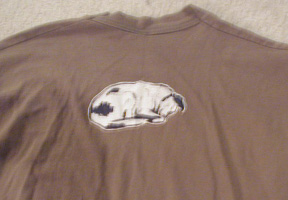 Superchunk shirt. The sale was fill a bag of clothes for $5 - Amy squeezed in this and the shirt below.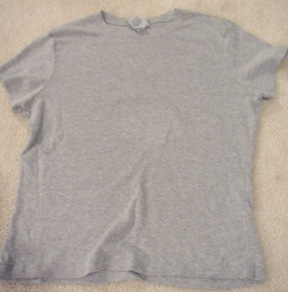 Old Navy shirt.
(The 2 shirts together probably totalled 80 cents or so.)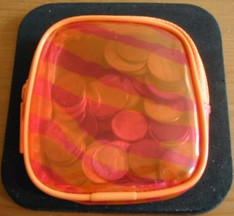 44 cents (half price, but not really worth full price anyway). I needed a coin purse badly.

Back?