July 14, 2005

(Some of the books were bought earlier in the week.)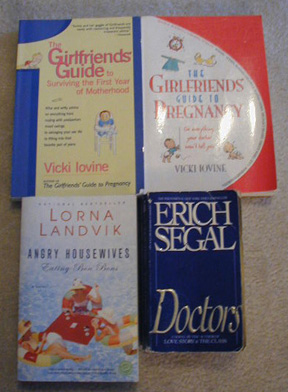 25 cents each.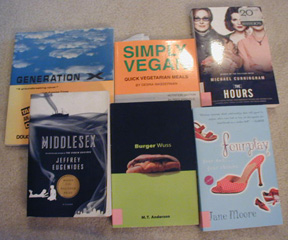 50 cents each.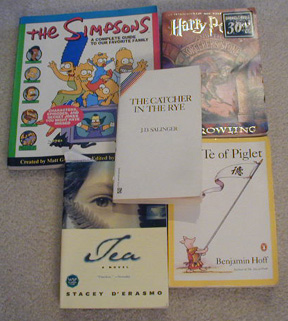 75 cents each.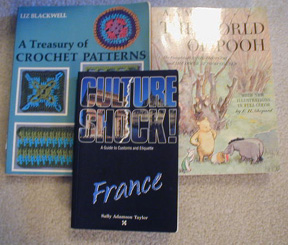 1.00 each.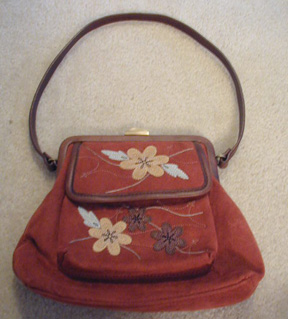 88 cents. It's from "Forever by Fossil" and it feels like suede (it's not).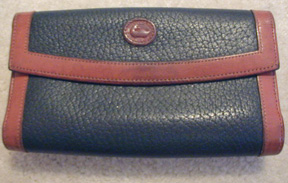 Dooney and Bourke wallet to go with the previously-thrifted D&B purse. $1.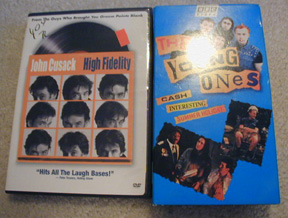 High Fidelity was $3 (on sale) and the Young Ones (for my husband) was $2.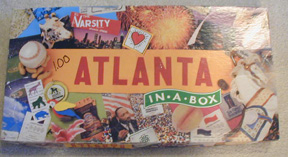 Atlanta Monopoly! $1, bought mostly for the cards inside.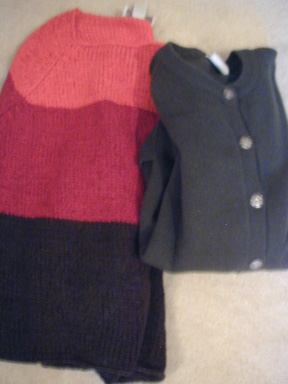 The sweater on the left ($2.50) has been partially unraveled for the yarn. The sweater on the right ($1) was purchased just for the buttons.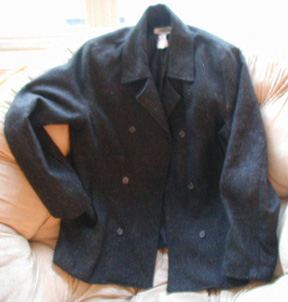 Old Navy blazer/jacket. $2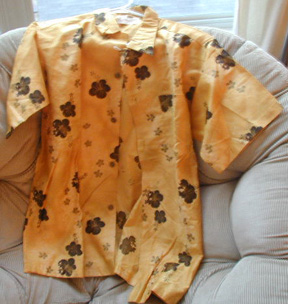 Vintage Hawaiian shirt for my husband. $2.

Back?