June 29, 2005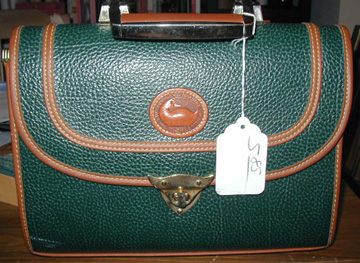 Dooney & Bourke purse (might be fake, but has good details and metal zipper). Half price, approx. $2.60)

Value Village Half-Price Clothing day. All prices rounded off.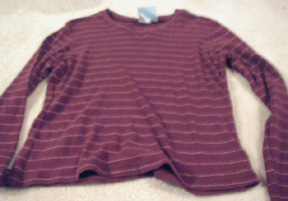 60 cents - Old Navy shirt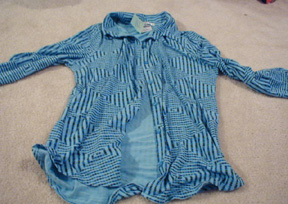 Old Navy shirt that looks like a 70s polyester shirt, but is much more comfy.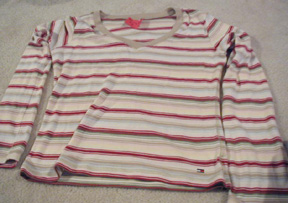 $1.50 - Tommy Jeans shirt.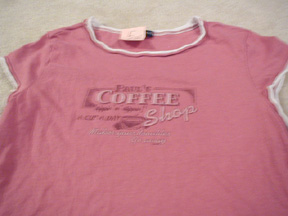 60 cents. Click for close-up of art.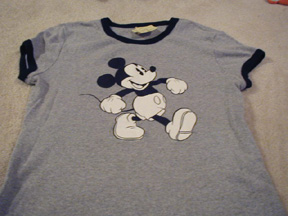 60 cents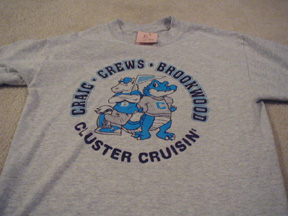 60 cents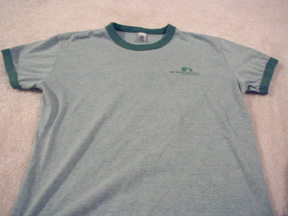 Gift from friend but originally thrifted. Probably $1 or so.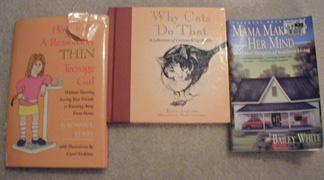 How to be a Reasonably Thin Teenage Girl (without starving, losing your friends or running away from home) - 50 cents (Surprisingly, has good info and isn't as obnoxious as it appears); Why Cats Do That - $2; Mama Makes Up Her Mind and other dangers of southern living - 75 cents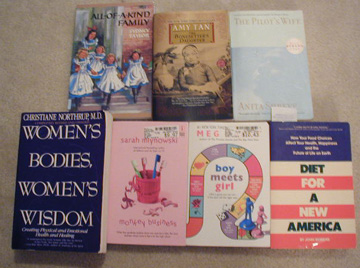 All of a Kind Family - 50 cents; Everything else 75 cents.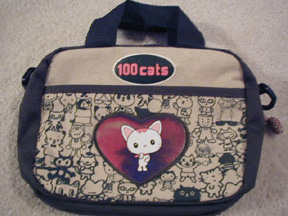 88 cents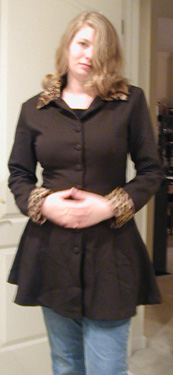 Amazing fake fur leopard collar/cuffs coat. I am in love with it. $2. The black T shirt underneath was 60 cents.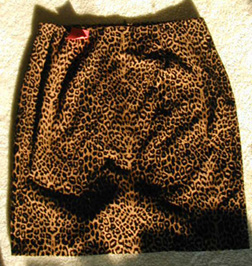 $2. (Looks bunchier than it really is.)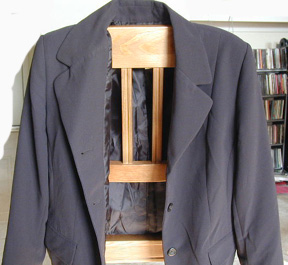 Brown suit jacket that fits absolutely perfectly. $2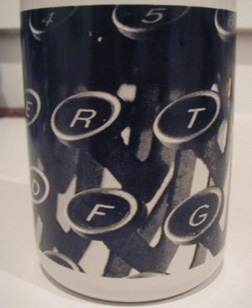 30 cents. Picture of old typewriter. Nifty! Click for picture of the bottom of the mug.

Back?