June 22, 2005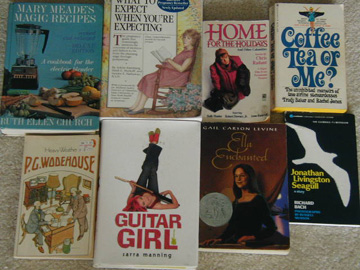 25 cents each.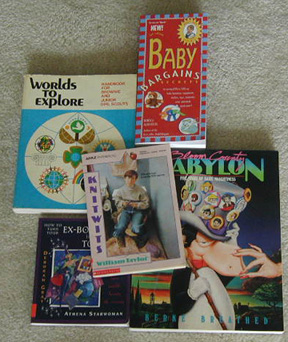 75 cents: Worlds to Explore (Girl Scout Handbook), Knitwits, How to Turn Your Ex-Boyfriend Into a Toad 50 cents: Baby Bargains, Bloom County: Babylon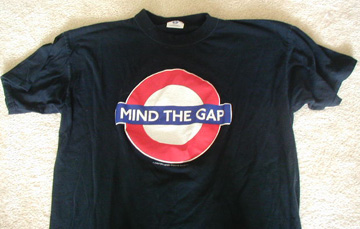 London Mind the Gap shirt, $2.29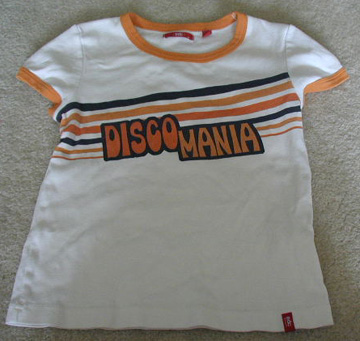 Esprit shirt. $1.29.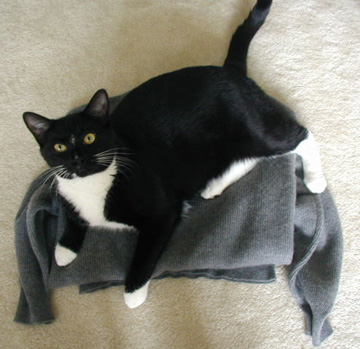 Cashmere sweater - $1. Precious kitty, priceless. Click to see the label.

Not pictured: 2 other sweaters for $1 to be be ripped apart and used for their yarn.

Back?