June 2, 2005
(More pictures may be added to this page in the future.)

1 Beanie Baby = Magic, a white dragon. She will be friends w/Scorch little and big. She was $2. I am GREATLY amused that Beanie Babies at thrift stores are $2. (They had a bunch. But no Sting.)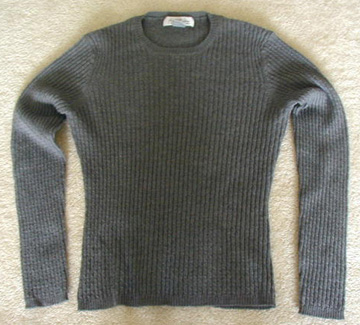 Brooks Brothers grey merino wool sweater. $3.

[the following books cost no more than 75 cents each]
Midwives by Chris Bohjalian (I actually have this out of the library and didn't realize it was an Oprah book or anything. Looks good though.)
Kiss My Tiara
The Art and Craft of Collage (Gorgeous full color book of art and technique)
The Authoritative Calvin and Hobbes
The Clan of the Cave Bear/Valley of Horses/Mammoth Hunters - to replace my MIA copies
Harry Potter and the Chamber of Secrets
Lemony Snicket: The Grim Grotto
A Dictionary of Modern English Usage

Back?