January 21, 2006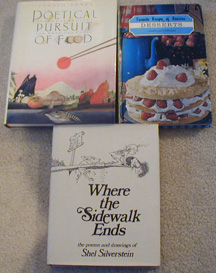 $1 each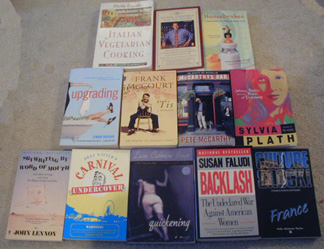 75 cents each. Please excuse the poor Photoshopping.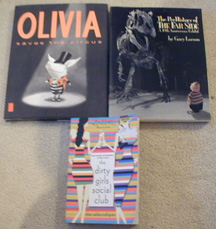 $1 each.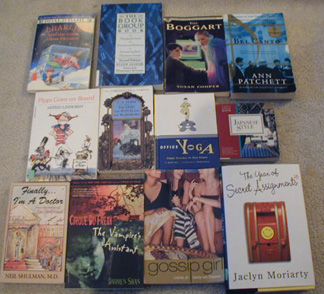 I think I paid an average of 50 cents for each of these - some were a bit less, some a bit more.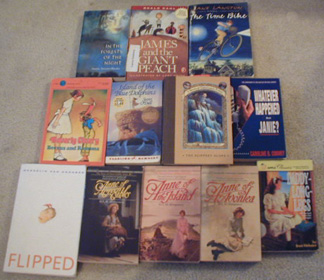 The best thing - all children's books at this store were 10 cents each. Not pictured, the "Hooked on Hockey" book I bought for my husband.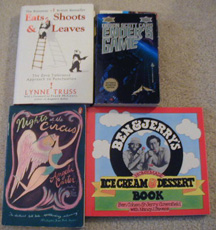 Presents from my thrifty friend. All were purchased on 25% off books day at the Goodwill near her house.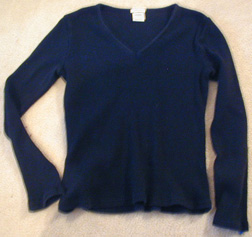 $3.20 - Old Navy shirt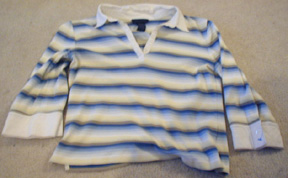 $3.20 - Bad picture of cute Limited shirt.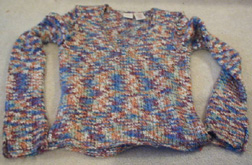 $3.20 - ridiculously adorable sweater.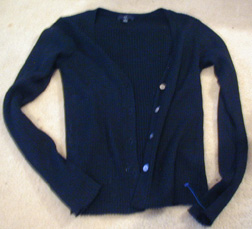 $3.20 - Gap cardigan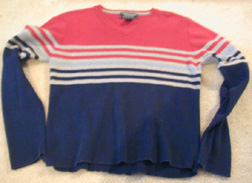 $2.15 - American Eagle shirt.

Go back?