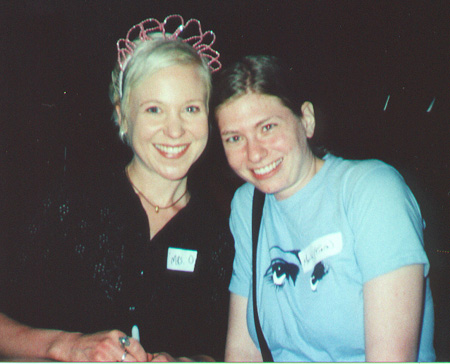 I was lucky enough to catch Kristin walking around in the crowd and signing things and such at the "Gut Pageant" - the Throwing Muses Reunion in May, 2000. She was the coolest. Lance finally got to shake her hand too. Hooray! I don't know if you can see it, but if you look really closely you'll see that Kristin is wearing a name tag that says "Mrs. O." Cute cute.
Not the most flattering picture, but what can you do?

(Kristin's new venture is called 50 Foot Wave. Check them out!)

Return to the main page.